UX/UI Design, and Coding.
Shaw Home saw major design re-fresh in 2014. They wanted to make Shaw Business resemble the Home page design. Shaw designers had created all of these little bot characters which were already being used on the Homepage as well as television ads, so I already had imagery and assets to use in the new design.

The reason we were migrating to the cloud is evident. The old site was being hosted in-house on a static server. Not just one server but several. It was a nightmare to update. The new cloud server provided ease of updating and faster content for our users.

I had to hunt down a ton of text content, hyperlinks, etc. Note that this site is Canadian, so not only did the site have to be localized for each region of the country, It was also in two languages. I was very organized and methodical about the accuracy of the information and pixel perfection.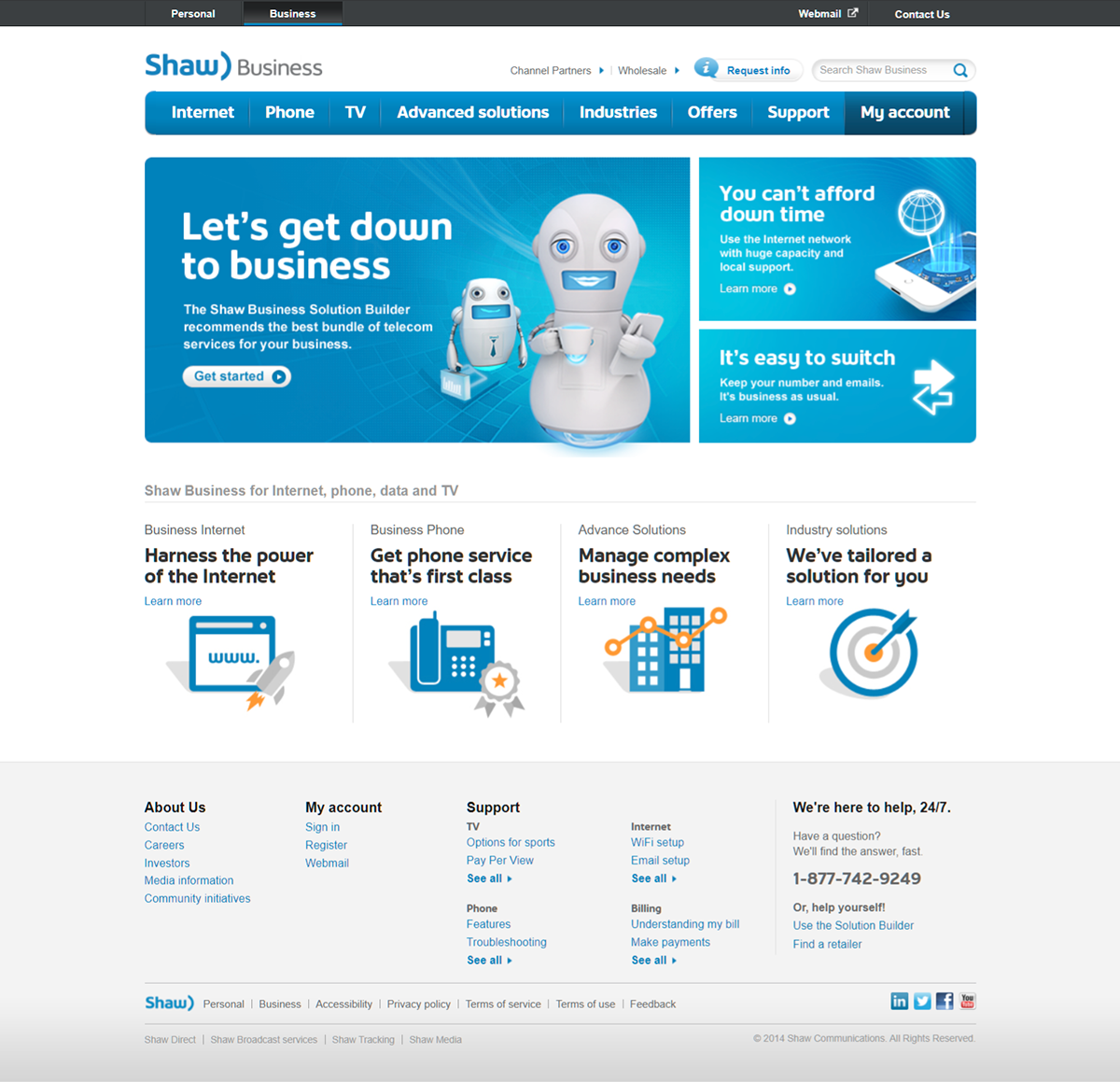 Making everything work in Ektron
Making our designs work within Ektron was not a simple task. I was fortunate that I had a small team of Ektron Engineers to help me work out the kinks. I'm proud to say this challenge was a lot of work, and it turned out awesome. Because I was on this project for nearly two years, I was able to get to know the Design Team with some helpful tips, and even designed some training courses for them, with they loved. Shaw's owners were also blown away by the design consistency and time-saving features for those who keep the site up-to-date.